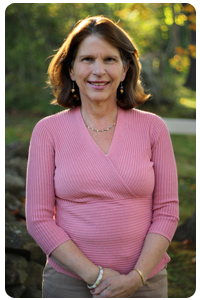 I am a licensed therapist, college instructor, and non-fiction writer, specializing in divorce, women's issues, children, and families. As a therapist, I am interested in helping people heal the pain they experience related to divorce and other losses. I became a published author while attending graduate school in the 1990's, where I began researching the long-term impact of parental divorce.
My interest in the lives of women who grew up in divorced families began with my own experience. My passion for this topic grew as my clinical practice included many daughters of divorce, I experienced divorce myself, and my two sisters divorced. I decided to write our book, Love We Can be Sure Of, and supplemented my clinical and personal experience by interviewing more than one hundred women raised in divorced families.
My initial research study in 1995 included 198 women and I discovered that the loss of access to both parents was associated with low-self-esteem in daughters of divorce. Following that, I studied a larger, diverse sample of adult children of divorce and examined issues such as interpersonal relationships, family climate, and self-esteem. Both studies were published in the Journal of Divorce and Remarriage. My other publications focus on family dynamics and parenting.